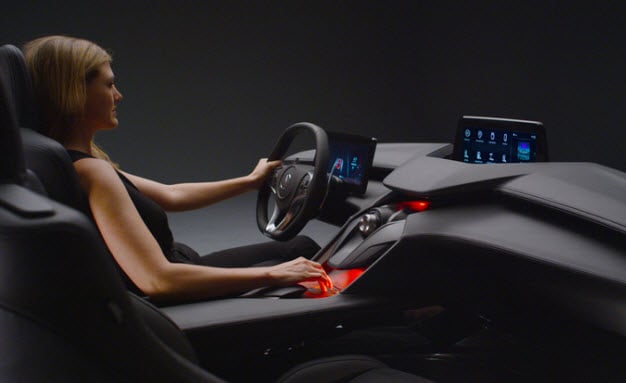 Recently debuted at AutoMobility LA, the brand-new Acura Precision Cockpit reimagines the car interior, focusing on automation, electrification and connectivity. It features a touchpad infotainment system and a modern layout that benefits drivers.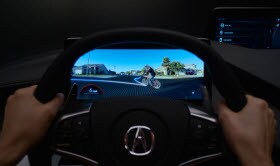 A collection of premium materials make up the Acura Precision Cockpit. Leather, natural wood, brushed metal and Alcantara finishes are present, as well as copper amber LED lighting. There's also an instrument panel outfitted with a 12.3-inch driver display and a matching center display that is controlled through a touchpad. Utilizing absolute position mapping, the touchpad is easy to use and reduces distracted driving, improving safety.
The next generation of Acura OS, which will arrive on future models, is also included on the concept. It provides secure access to mobile apps and data, and works seamlessly with other technologies featured on the vehicle. Additionally, the Acura Precision Cockpit will utilize sophisticated technology to display cars, pedestrians and objects on the road when running autonomously. It will also be able to identify other autonomous vehicles.
To add a little fun into the mix, custom colors and animations are displayed in the Acura Precision Cockpit depending on which driving mode is selected. Orange, red, white and blue are a just a few of the shades that will illuminate the interior.
Interested in seeing what else the Acura Precision Cockpit has to offer? Take a look at the video below.
?