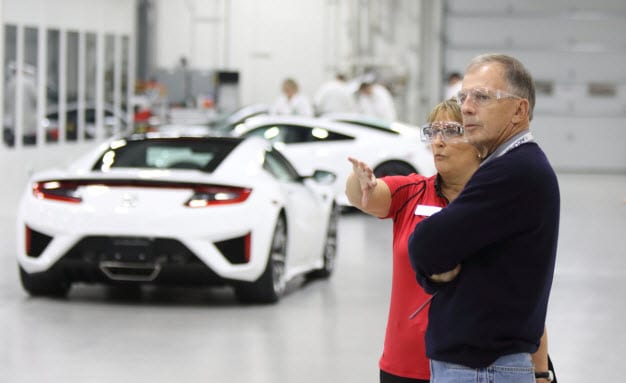 New Acura NSX owners will now have the opportunity to get a behind-the-scenes look at the supercar's production process with the launch of Acura's new NSX Insider Experience. The personalized program will allow owners to tour Acura's facilities and discover how the NSX is brought to life.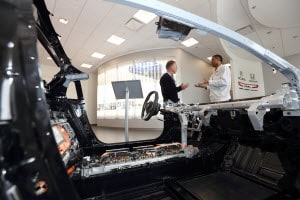 Did you know the Acura NSX is the only supercar designed, developed and manufactured in the U.S.? This is just part of what makes it so special, and Acura wants to give owners the chance to experience this magic firsthand. Through the new NSX Insider Experience, NSX owners now have the opportunity to explore the Performance Manufacturing Center in Marysville, Ohio, where the car is made. They will also receive a tour of the NSX engine assembly room at the Anna Engine Plant, and get to track an NSX on the grounds where it was developed.
As a part of the program, an Acura concierge will handle everything from scheduling tours to making travel arrangements, hotel accommodations, ground transportation and restaurant reservations. Owners will even get to stay in a custom NSX room at the Joseph Hotel in Columbus, Ohio.
Offered in six packages, The NSX Insider Experience starts at $2,700. Participants can choose from one or two-day tours and various add-ons, including a two- or four-hour driving experience at Acura Proving Grounds, a custom tour of the Anna Engine Plant and a tour of the Honda Heritage Center. For more information about the program, visit the official site here.