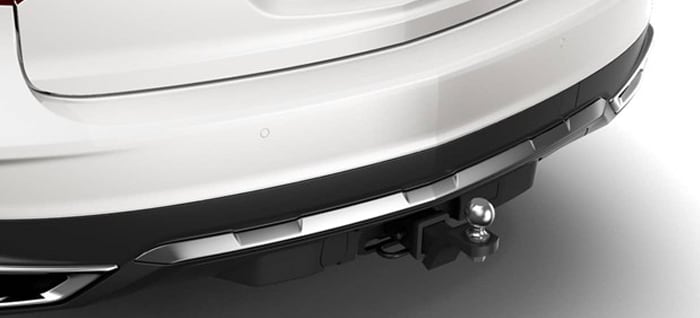 The Acura MDX has a design that emphasizes luxury and comfort. Besides having premium interior amenities and the latest digital technology, this crossover SUV boasts some solid mechanical abilities on and off the road. Read on to find out about the vehicle's towing ratings and other technical specifications of what's under the hood.
Capabilities of the Acura MDX
If you plan to use the Acura MDX for towing, then get the naturally aspirated V6 engine that runs on the patented i-VTEC technology. When paired with a front-wheel drive (FWD) system, this six-cylinder engine is powerful enough to tow a trailer that's packed with up to 3,500 pounds. The Super Handling All-Wheel Drive (SH-AWD) system is engineered to provide an extra boost to the V6 engine. Such a combination under the hood leads to a towing rating of 5,000 pounds. A trailer hitch and an ATF cooler are also available for installation if you want to optimize the towing abilities of the Acura MDX. Featuring the Grade Logic Control, the automatic transmission system precisely adjusts the gear settings for towing over long distances. The advanced Sequential SportShift technology also comes in handy for handling a trailer. Although the Sport-Hybrid trim is quite powerful, it's not designed to tow heavy loads. Acura strongly recommends that you don't use this efficient model for towing and other demanding tasks. Be sure to keep in mind that the three electric motors in the hybrid powertrain are supposed to conserve fuel under normal driving conditions, therefore, the sensitive hybrid system is likely to experience a mechanical overload when it's forced to provide explosive horsepower and torque output.
Contact our Acura dealership today to learn more about the towing capabilities of the premium MDX model. Featuring three rows of seats, this family-friendly crossover SUV is suitable for towing lightweight items for fun road trips and local commutes.