Owning a great car is an incredible experience, but it can also be tricky. It's important that you take the time to properly care for and maintain your vehicle. Whether you have a truck, a car, or an SUV, make sure you bring your vehicle in for regular maintenance checks and oil changes. In addition to scheduled maintenance, sometimes you'll need to perform home maintenance on your vehicle. One of those tasks may be resetting your maintenance light.
Your maintenance light plays an important role in making sure your car is functioning well. It lets you know that it's time to bring your car in for an oil change. That said, sometimes you may want to turn your light off on your own. Turning your maintenance light off is a simple process.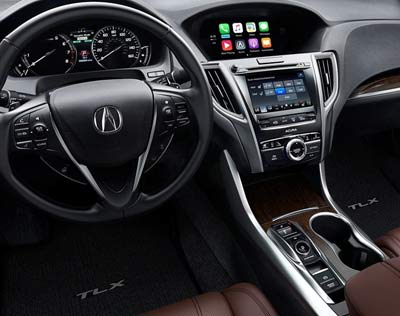 Turn your vehicle on and set your LCD odometer to "total mileage." Make sure it's not set to "Trip A" or "Trip B." You'll want to make sure it displays the total and complete mileage on your car. Then, shut your car off. Hold the key in the "off" position of your vehicle. Push down the odometer change button you just used. Make sure you hold the button down. Then turn your key in the ignition to the "on" position, but don't start the car. Release the button. Turn your key once more to shut off the car.
That's it! Adjusting your vehicle is a simple process. If you want to turn off your maintenance light at home, you can do it easily with this simple trick. Remember that managing your vehicle doesn't have to be a terribly tricky process. In fact, it can be a lot of fun.
If you have more questions about your car or you'd like to bring it in for a maintenance check, make sure to come visit Acura of Peoria today. Call to schedule an appointment or just stop by so we can answer your questions face to face. We'd love to hear from you about your car.