Now that you have decided you are in need of a new vehicle, you can start thinking about the type of vehicle that you want to invest your money in. Before you make that final decision you will want to ask yourself a number of questions. The answers to these questions will help ensure that you are budgeting properly and making a practical decision. Investing in a new vehicle is something that will impact your life for a number of years to come, after all. Avoid making a bad financial decision, and ask yourself these questions before buying a new car.
Do I Really Need a New Vehicle?
There are a number of situations that will warrant the need for a new vehicle. If your vehicle is beyond repair, then you likely don't have any other option. Your vehicle may have been involved in an accident and it has been labeled as 'totaled'. There are a number of situations where the cost of repairing your old vehicle would be the same price as investing in a new one. Weigh your options and make your decision based off of practical numbers.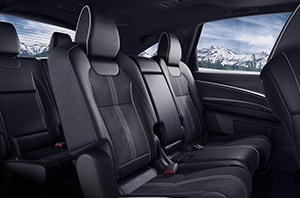 Is a New Vehicle an Affordable Option Right Now?
Buying a new vehicle is one of the most expensive investments you will ever make. Some people struggle when it comes to saving money. There might not be enough money in the bank in order to put money into a down payment for a new vehicle. Then you have to think about the monthly payment that you will be faced with. If you don't feel like you can afford a new vehicle, then you may want to think about a used vehicle. This will be a more affordable option. You'll still have a reliable vehicle for many years to come.
What Type of Vehicle Should You Consider?
There seems to be endless options when it comes to manufacturers and models. Sedans are the most basic option. You can move upwards from there and consider a crossover, SUV, truck, etc. It is important to think about what you need from your new vehicle. Is size a priority? What about power? Technology, safety and exterior design are all important factors to consider.
Are You Making a Practical Decision?
It is likely that you have been looking at some vehicles that you find impressive. This might be because of the power that is featured under the hood. The interior of the vehicle might be extremely luxurious. It can be easy to forget about all of the practical options that you have to consider when buying a new vehicle. It is imperative that you buy a vehicle that will provide you with what you need and not only what you want. If you have children, then think about the safety features that are going to be included in your new vehicle. Efficiency is important to keep down the ongoing cost of maintaining your vehicle.
Once you have narrowed down your requirements in a new vehicle you can stop down to Acura of Peoria. We are dedicated to helping you find the perfect vehicle for your budget and your lifestyle. If you are still confused about the process of finding a new vehicle, then we can help you throughout this entire process so you don't feel so overwhelmed and confused with all of the options that are available to you.