Your car functions differently in winter than it does during the warmer spring and summer months. Certain components, like the engine and battery, will face a harder life in the winter than in the summer. Because of this, it's vital that you winterize your vehicle for summer. Your radiator will especially experience a straight during winter, so it's important to have a good mechanic check important things like fluid levels to ensure that your vehicle is ready to brave the winter. In some places, winter can be a beautiful time thanks to soft, velvety snow, but for your vehicle, it can be a strain to endure this and other winter weather elements. Don't let the quiet beauty of winter fool you. It can do a lot of damage to your vehicle if it's not winterized.
Tips For Winterizing Your Car
Cold temperatures can interfere with many of your vehicle's components. Your battery and engine are two things that might need to be checked before heading into the winter months. If a battery goes out in winter, it can leave you stuck outside in severe cold, putting you or your family in danger and also causing much damage to your vehicle. Don't get left out in the cold!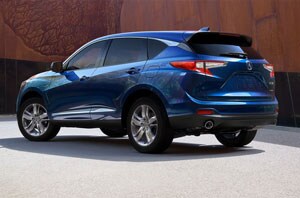 Take your vehicle to a certified mechanic so they can perform a full inspection of your vehicle's components. Is it ready for winter? Only a great mechanic is going to be able to drive the car and review its condition to determine its winter-worthiness.
Fluid checks are another important part of winterizing your vehicle. You need to have the right amount of antifreeze in the vehicle for it to protect you during the cold winter months. Don't let your radiator be damaged by incorrect kinds or amounts of fluids.
A battery check lets you know if your battery is going to perform well in the cold weather. Without this check, you run severe risk of getting stuck outside in cold temperatures.
Tire inspections will round out your winterizing checks. Are your tires ready to brave the ice, sleet, and snow? Or are your tires running low on air and quality? Make sure to replace all four tires if at all possible, should your vehicle fail a tire inspection! This is one of the golden rules of winterizing your vehicle.
Carry extra blankets and an emergency roadside kit in case of a break down in the winter. Unlike summer months where you might be able to buy some time and get a tow truck, if you get stuck out in 15 degree weather, you're quickly facing a life-threatening situation. Make sure that you have plenty of warm blankets and an emergency kit.
Contact Us For More Information
With the winter months looming ahead, it's the perfect time to get your vehicle inspected and make sure that you're ready for the winter time. If your vehicle fails inspection on any of the major counts, there's no problem. You can always get new tires, replace your battery, or have work done on your engine. You just need to make sure that it's a certified mechanic doing the work. Certified mechanics are pros at winterizing vehicles for the toughest weather months. The earlier you prepare for winter, the better off you're going to be. Waiting can result in some very unsafe driving conditions and put your car's health in jeopardy. If you have any further questions about winterizing your vehicle, just give us a call or stop by Acura of Peoria.