We are Here to Help!
Each year, there are recalls for all types of vehicles from the manufacturer. A recall should be handled timely for your safety and others. Our dealership is pleased to advise that we're well-prepared to handle any type of recall for your Acura! To find out if there is a recall pertaining to your specific vehicle identification number (VIN), or if you have any recall questions, fill out the form below!
What Should I Do If There is a Recall for my Vehicle?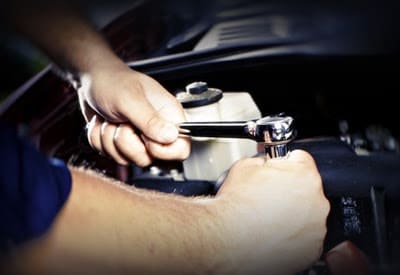 First, to clarify, a recall does not mean that your vehicle is defective and there should not be a reason for panic. There are all types of recall notices sent, which vary from safety-related issues, such as brakes, the steering, seat belts, airbags, tires, or even small components and parts that may seem insignificant but are relevant to your safety. The dealership is able to determine with precise detail which parts are involved with the recall and if there have been any complications. Additionally, because the technicians are handling the same repeated recall, the dealership is exposed to the right resources to provide you with information about a particular recall.
It's important to follow the instructions specified in order to avoid any delay in getting the repairs needed. In almost all cases, a recall letter will advise you to take your vehicle to a specified authorized dealer; therefore, even if it's more convenient, don't alter from that instruction. Be sure to schedule your appointment immediately! If the recall notification advises you not to drive your vehicle, it is vital that you refrain from doing so. If you have any questions or concerns regarding the specific instruction or any other instruction, you should not hesitate to contact our service center.
Do I Have to Pay for Recall Repairs?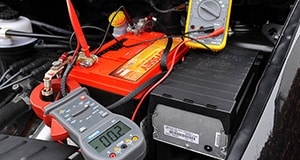 Manufacturers are required to repair the problem related to the recall, issue a refund, or replace the parts necessary depending on the recall. You should not pay to have the repairs completed. In most cases, your time is all that will be needed to complete the recall.
Because your safety is important to the staff at Acura of Peoria, we want you to reach out to us if you have any questions. A recall notice can come with a lot of concern and we understand that concern. Allow us an opportunity to help you understand what you should do and provide any details to make sure your recall is handled properly! Call us, or stop by the dealership at your convenience, for more information.
Service Hours
Monday

7:00 am - 6:00 pm

Tuesday

7:00 am - 6:00 pm

Wednesday

7:00 am - 6:00 pm

Thursday

7:00 am - 6:00 pm

Friday

7:00 am - 6:00 pm

Saturday

7:00 am - 5:00 pm

Sunday

Closed