Pre-Owned Cars for Sale in Peoria, AZ
Welcome to one of the largest pre-owned car inventories in Arizona. Here at Acura of Peoria, we stock a broad spectrum of pre-owned vehicles to satisfy the needs of our friends and neighbors in the community. These autos are loaded with all the options and features that you might find in a brand-new vehicle. If you are looking for the latest infotainment and sophisticated safety features, we have it all at prices that are designed to fit any budget. You can finance a pre-owned vehicle with greater ease at our dealership because the lenders even honor our reputation and understand our commitment to customer satisfaction. It can be hard to even get a loan on the private market.
Benefits of Buying Pre-Owned Cars
Most people buy pre-owned cars because they are more affordable. They can get a luxurious Acura model for the price of a brand new economy model. People like the late-model pre-owned vehicles at our dealership because they are still relatively new and are not embarrassing to drive around town in. In fact, you probably won't be able to tell them apart from the brand-new models on our lots. Yet, because they cost less, the monthly financing payments are much lower, the insurance rates may be cut in half, and you have more flexibility.
You can also drive these pre-owned vehicles as far as you want and still recoup a substantial share of your investment. This is because the steepest depreciation hammer a brand-new vehicle over the first few years. If you get past that curve, the miles you incur are much cheaper even if the car still drives like new. While you may not be able to hang onto that auto for a long time without carrying out more substantial preventative maintenance, once you get over the hump, you are driving a new car again.
An older pre-owned car will likely need new tires, new front-end steering parts, brakes and rotors, brake fluid flushes, timing belt, and water pump, and maybe even a tune-up or new exhaust. They will require continual and timely oil changes with the correct grade and weight of oil. But, when you have these services done at our dealership, you get additional warranty protection. So, you are not risking any capital when you invest in a pre-owned auto and take care of it properly.
Quality Pre-Owned Cars for Sale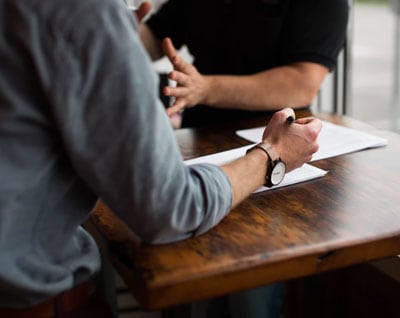 Because we are also concerned about our reputation in the community, we never let our customers step foot into a pre-owned vehicle until it has passed an exhaustive inspection process. Our factory-certified technicians go up and down the vehicle rating the wear and quality of parts. If there is any excessive wear, they are authorized to repair and recondition the vehicles to ensure their long-term value and safety.
If the amount of damage is too severe or they have a spotty maintenance history, we simply won't sell these vehicles to our customers. Instead, we can put them up on the auction market and take what we can get for them there. This is in recognition that once a vehicle crosses a certain threshold of wear and lapsed maintenance, it is more problems than it is worth.
Please feel free to stop by our dealership whenever you have a minute. We are enthusiastic about the quality and prices of the pre-owned autos on our lots and want to show you with a test-drive.