How Do Trade-Ins Work?
Acura of Peoria makes it incredibly easy for anyone to trade-in their vehicle for newer models or even a spare commuter car that is cheap to accumulate miles on. The initial step is to simply request a quote from our dealership regarding the real-world value of the vehicle. Something that is newer and still under warranty will obviously fetch a better price than a vehicle with some running issues and dents. After you have agreed upon the quote, it is just a matter of narrowing down our extensive inventory to the car you want. The final step is signing all the paperwork to memorialize and finalize the deal with a contract.
It is worth noting that if the trade-in vehicle is not paid off in full, the money offered by our dealership can be used to cover any remaining debt on the vehicle. This starts you off with a completed payment on the original vehicle, a clean slate, and the potential to qualify for offers and specials on the brand-new model you've chosen. This is an excellent choice for people who want to get the maximum reliability and functional finesse out of their vehicles.
How Much is My Car Worth?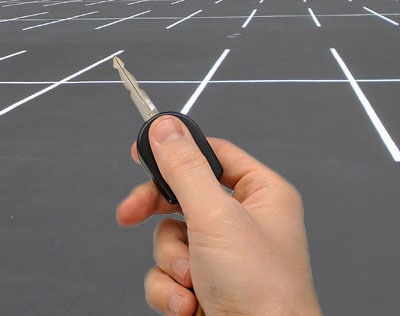 Acura of Peoria makes it easy for you to obtain an idea of what your vehicle is worth without the inconvenience of stopping by the showroom. This online tool is as accurate as you are able to describe your vehicle. If our expert technicians find that it has various repair issues that will require reconditioning before a resale is possible, we will not be able to match the original quote.
In any regard, we are not able to guarantee any quote without first testing the vehicle ourselves. For this reason, the online calculator should be used for informational purposes and a rough guide. If you bring in documents demonstrating an impeccable service record or major maintenance hurdles completed, this can work in your favor to negotiating a higher price. The more that you help us build a record for resale to the new prospective customers, the better the trade-in offer.
What Can I Trade My Car in For?
When it comes to trade-ins, they are as good as cold hard cash towards any purchase of vehicles in stock on our lots. Because our vehicles are always changing as we make sales and other trade-in deals, you never know what to expect. The only thing that you can count on is that any vehicle you purchase has been thoroughly inspected and primed for sale.
You can expect to drive hundreds of thousands of miles on it if you continue to keep up quality maintenance because we recondition our used vehicles and certify our new models for safety. Please feel free to stop by and browse through our showroom and inventory to choose the right lifestyle vehicle for your needs.