Acura AC Repair in Peoria, AZ
When your car's air conditioning quits, you feel it pretty quickly. And there's nothing worse than arriving at work or an evening engagement drenched in sweat! Not having a functional air conditioning system may be an inconvenience to you, but it can also harm your car. As with other systems in your vehicle, having a broken AC system can compromise other parts within the cooling system, as well as other systems in the car. Therefore, it's important to figure out what is causing the problem and have it fixed by an expert mechanic, such as the service team at Acura of Peoria.
What are common causes of a non-working AC system?
An AC system that's out of commission can be caused by several problems. Excess moisture can build up in the system, which eventually clogs the filters and prevents the car's air conditioner from cooling and drying the cabin air. Bacteria and microorganisms also accumulate and clog the filters, particularly if you live in a humid, moist area or after the system sits idle for some time, such as during the winter. Mechanical malfunctions can also cause the system to stop working. This may include the compressor or its components, namely the compressor clutch. The pressure switch can also fail, and various valves throughout the AC system can stop working, too. This causes the system to blow cool air or no air at all. Surprisingly, cars actually use more refrigerant fluid in winter than in summer. Furthermore, the seals and valves in your AC unit can crack and dry out in winter, which causes leaks to develop. Therefore, early spring is a good time to have the AC system checked for problems.
What if the AC blows cool, but not cold air?

Sometimes, you can figure out the cause of the underlying problem based on how the car's air conditioning system is behaving. If there is some air coming out of the AC unit, but it's cool and not cold, the cause might stem from several sources. If this happens, there are several components you can check to identify the root cause. First, check to see that the cooling fans on the radiator or condenser are running when the AC is turned on. Next, look for any obstructions in the system, such as leaves, twigs, or clusters of dirt that may be preventing air from reaching the condenser. You can also check the cabin air filter to make sure it's not clogged. Finally, you can check air pressure within the system using a special device called the manifold gauge set. Your owner's manual will tell you the correct pressure range for your specific vehicle.
What does low pressure indicate?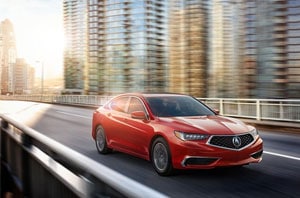 There are several primary causes of a non-working AC system, but one of the most common issues is a leak. Having low pressure in the AC system is a good indication that there's a leak somewhere. However, there are multiple places within the system that a leak can develop, and sometimes you can have leaks in several spots. Either on your own or with the help of a qualified mechanic, you can check for a leak with a UV leak detection kit. The kit uses special UV dye to locate a leak in the system, which can save quite a bit of time. Leaks may stem from hose manifolds or o-rings on the compressor, as well as hoses, the condenser, evaporator drains, or Schrader Valves.
Although a non-working AC unit is a pain, the good news is that you can take preventative measures to stop problems before they start. When your car goes in for scheduled service, such as an oil change or tire rotation, ask your certified mechanic to check the AC unit for problems, too.
Service Hours
Monday

7:00 am - 6:00 pm

Tuesday

7:00 am - 6:00 pm

Wednesday

7:00 am - 6:00 pm

Thursday

7:00 am - 6:00 pm

Friday

7:00 am - 6:00 pm

Saturday

7:00 am - 5:00 pm

Sunday

Closed