Did you know that nearly 11,000 car accidents a year are caused due to tire failure? This statistic may be alarming to some, but it's an important one to remember as an owner of an Acura car or SUV. Proper tire maintenance is vital to keeping your vehicle running smoothly and it could save your life in the long run.
Tire Maintenance
Basic maintenance services can extend the life of your Acura's tires. It's recommended that you receive a tire alignment and tire rotation near Phoenix annually to prevent uneven wear, which can lead to premature tire replacement. You should also make sure to properly inflate your tires to the recommended psi to improve performance, always balance your tires after they are installed and have your tires inspected in the event damage has occurred.
There are also a number of signs you should look for when inspecting your tires to discover potential problems.
Signs You May Need New Tires
Check your tire's tread wear by utilizing the classic penny test. All you have to do is place a penny in the tread with Lincoln's head facing down. If you can still see the top of his head, your tread is low and you're in need new tires.
Spotting cracks or gouges in your tires' sidewalls is room for concern. You should have your tires checked at our service center immediately to determine if you require tire replacement. Bulges should also be inspected, as they could also mean you have low tire pressure or a slow leak.
Are you experiencing vibration while driving? This is a good indication you're in need of a wheel alignment. Receiving a routine tire balance in Peoria can help prevent future problems.
Tire Shop Near Me
Once you're sure your tires need to be replaced, there's only one thing to do. Shop for new tires at Acura of Peoria! We feature a wide range of tires for sale near Phoenix, including Michelin tires, Bridgestone tires and Firestone.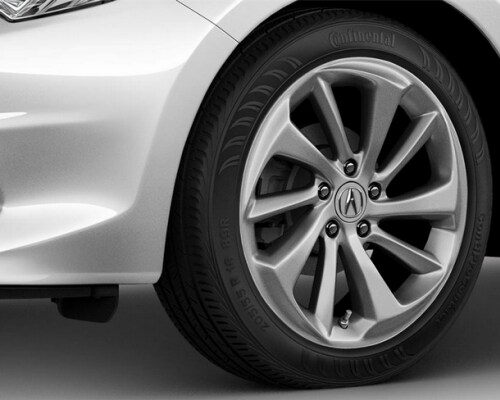 Stop by our dealership at your earliest convenience and we'll be happy to assist you in finding the perfect tire for your Acura model. You can also contact us for further information about our wheel alignment and tire rotation services in Peoria.