Benefits of Replacing Your Windshield Wipers
Windshield wipers are a big part of the safety of your vehicle. If you're unable to see the road in front of you properly, then this can be a significant risk factor for both you and the other people you're sharing the road with. Your windshield can become covered with a number of things. You may have heavy rain coming down in your area that is impeding your ability to see. There's a lot of slush and snow that gets kicked up onto your windshield in the winter months. Don't forget about bugs, dirt, and dust. When you have a good set of windshield wipers on your vehicle, you'll be able to clean your windshield quickly. If you let old wipers stay on for too long, they can cause damage to your windshield in addition to not properly clearing off your field of vision.
How Often Should I Replace My Windshield Wiper Blades?
Windshield wipers are made for different seasons, so the frequency at which you change them may depend on where you're living. The amount of mileage you're putting on will also be a determining factor. If your vehicle isn't getting out much, you may be able to use the same all-season pair of wipers for quite a while. If you notice that your wipers are starting to crack or aren't clearing your windshield properly, then it's time to invest in a new set.
Certified Automotive Technicians

The technicians at Acura of Peoria are certified and expertly trained in their field of work. If you're not sure about when you should be replacing your windshield wipers, then you should probably have one of our technicians take a look at your vehicle. We'll let you know if it's time for a new set, and we can help you choose the blades that will work best for your vehicle.
Only Quality Automotive Parts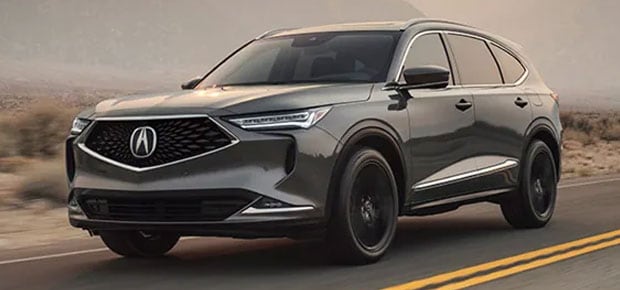 We believe in only high-quality OEM windshield wiper blades. These are blades that will fit your vehicle perfectly, so you don't have to worry about any damage to your windshield. We also want to make sure that your wipers are going to last you throughout the season. We stand by the quality of OEM parts in comparison to aftermarket varieties.
Contact Acura of Peoria if you would like to find out more about the duration of time that your windshield wipers should be kept on your vehicle. We can also bring your vehicle in for an appointment at our service center, so we can see what needs to be replaced or repaired on your car.
Hours
Monday

8:00 am - 8:00 pm

Tuesday

8:00 am - 8:00 pm

Wednesday

8:00 am - 8:00 pm

Thursday

8:00 am - 8:00 pm

Friday

8:00 am - 8:00 pm

Saturday

8:00 am - 7:00 pm

Sunday

10:00 am - 6:00 pm